The Brief:
RHP are a housing group that are set to become the first group to transition to a fully digital service. In an effort to engage employees from all levels of the business with the digital transformation, RHP approached Wildgoose to design and deliver a fun, interactive GPS activity that would get people across the business working together, engaging with RHP's values and most importantly having fun.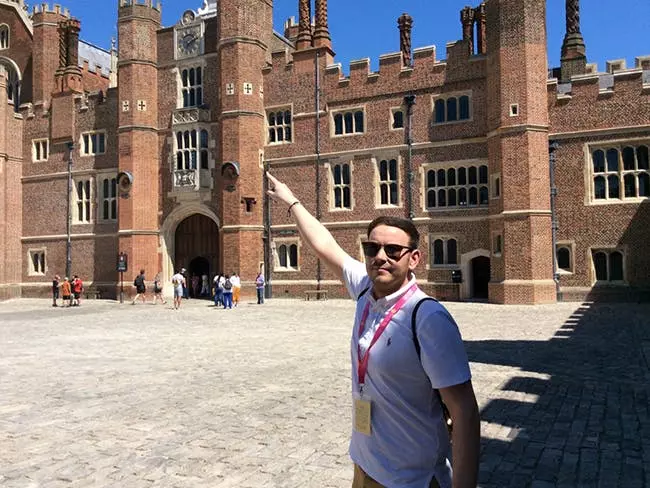 The Solution:
The team at Wildgoose worked closely with RHP's creative team to come up with the concept of 'Making History', designed to take participants on a journey through the heritage of RHP and encourage them to look towards the company's digital future. Hampton Court Palace (a venue we have a close relationship with) was chosen by the client as the location for the event, tying in perfectly with the theme. Given the historical significance of the venue, our team knew instantly that the Palace Explorer would be the perfect theme to combine fun Hampton Court trivia with RHP's bespoke content.
Our dedicated Projects & Events Manager for the event worked closely with RHP to design completely bespoke branding for the game and develop engaging task content on topics including brand history, values and even some light-hearted RHP trivia. Golden 'bonus' hotspots were used to differentiate between brand-focused challenges and palace-themed tasks, with the Golden GPS hotspots worth more points!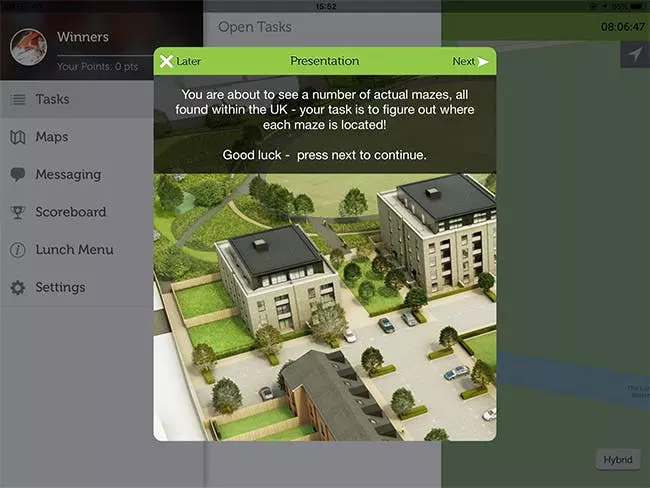 Both sets of hotspots were strategically placed around the grounds on an interactive map for the teams to hunt down via GPS, with each hotspot containing a series of fun, themed challenges for teams to complete. Teams set about exploring the hidden corners of Hampton Court, gathering information from signs and plaques to help them answer questions, complete company-related challenges and win as many points as possible.
To drive team engagement during the activity, we incorporated some of our award-winning Apps unique features including social sharing and embedded PDFs. Teams were encouraged to share their fun photo and video challenges to Twitter using a bespoke hashtag in exchange for bonus points.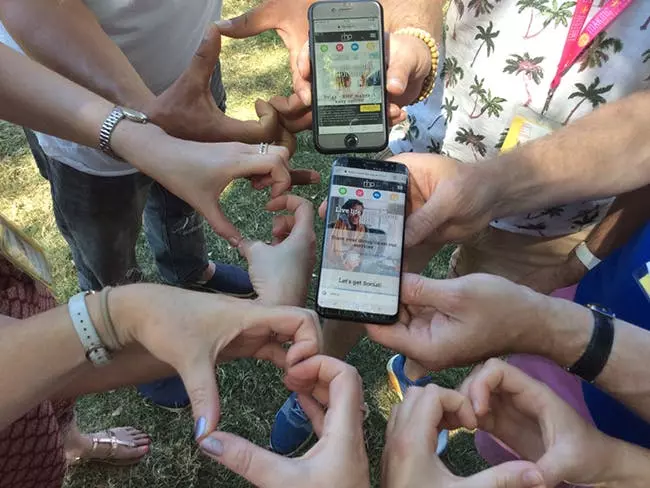 This helped to raise awareness online about RHP's digital transformation and provided the client with a tangible output they could use to measure participant engagement. In addition to social sharing on Twitter, teams were also encouraged to share a team post on Yammer – the company's internal social media channel. The primary objective of this was to demonstrate people of all levels working together, encourage wider use of Yammer internally and create memories from the day to look back on.
Embedded PDFs are one of the platform's newest features and allow important documents from the client to be viewed in the app without the need for teams to leave the game. During the event, teams were invited to tuck into a 'royal lunch' with a  menu of exciting options to choose from. To keep with RHP's completely digital ethos, the menu was built into the game as a PDF, making it easy for teams to look at on their way to lunch negating the need for printed menus and making the buffet much more efficient.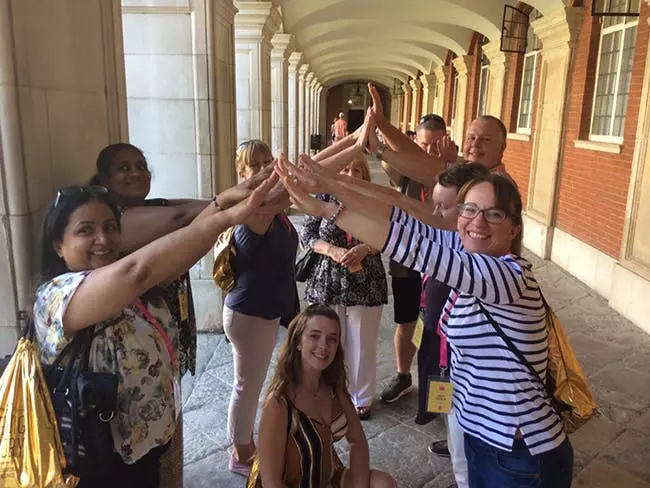 The Results:
RHP's 'Making History' event was a huge success! Teams got to explore the hidden depths of Hampton Court Palace whilst learning not only a bit of history but also more about the business and their teammates. Our inbuilt statistics suite highlighted that 100% of participants left the event feeling that they knew their colleagues better. Through a combination of themed historical challenges and the client's custom-made business-centric content – teams were taken on a journey through the past, present and on to a completely digital future at RHP.  Our activity provided the perfect digital platform to meet the client's brief, reinforce their 100% digital ethos and engage employees of all levels with the RHP brand.