Share this booking
Not ready to book, need someone else to pay, or maybe you just want to share your great idea with others? That's fine - use the methods below to send directly to your colleagues.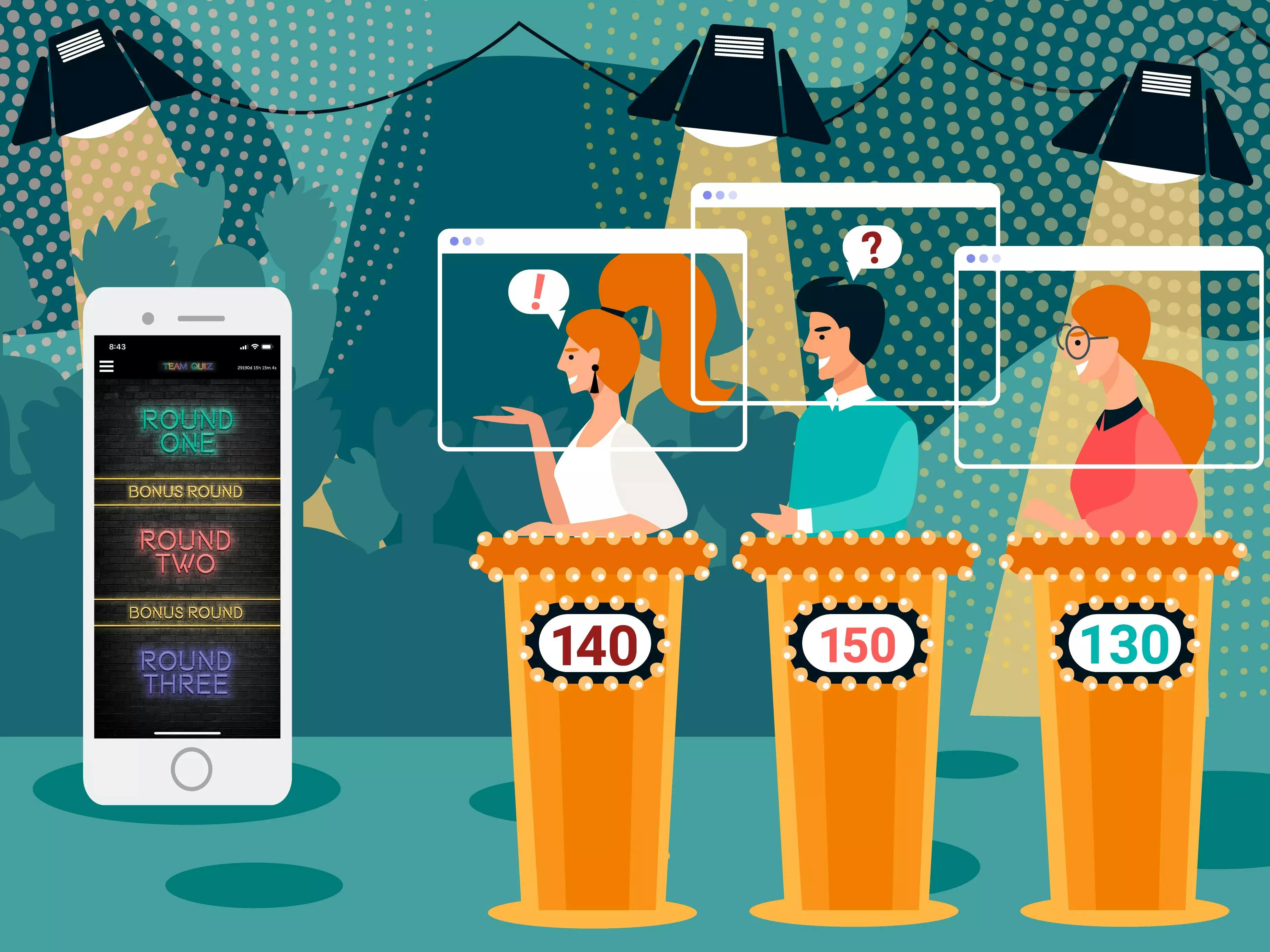 Play Video
Team Quiz: Let's Get Quizzical
This isn't just any team quiz, this is our action-packed team quiz! Test your general knowledge with 3 rounds of fun, creative challenges against the clock.
Played in the comfort of your own home, this is a virtual pub quiz enabling teams to connect, have some fun and get competitive. Hosted via video conferencing software and one of our event managers, you'll be up against your colleagues to see who can score the highest points. 
With plenty of laughs, this challenge will create that feeling of unity without the need to actually be together.
The Virtual Briefing and Wrap Up will be delivered by our Event Manager via a video conference call and the link will be found in your Joining Instructions.
Make sure you share the Joining Instructions with all participants before the event which has instructions on downloading the app, and top tips to consider.
JOIN THESE AND OVER 500 OTHERS ENJOYING OUR TEAM ACTIVITIES WORLDWIDE