The Brief:
The team at Oomph, Inc. were looking for a fun and engaging opportunity to bring everyone together for their first Team Summit in two years.
Many of Oomph's long-term employees had been missing each other, while their new hires were excited to finally meet many of their colleagues in person. Over the course of their three-day Team Summit, the team at Oomph would be working together quite closely. 
Oomph's team were seeking an active and high-spirited solution that would bring everyone closer. An energetic team activity to kick off their summit would be the perfect opportunity to break the ice!
The Solution:
Urban Explorer was the perfect solution for Oomph. Teams would be able to explore Downtown Providence together and get to know their colleagues through engaging objectives.
Using our Mobile Adventures app, teams were provided with GPS hotspots. Upon reaching the various hotspots, teams would be able to play through different challenges and tasks. From creative photo and video challenges to problem-solving and general knowledge questions, Oomph's team had a blast competing against one another.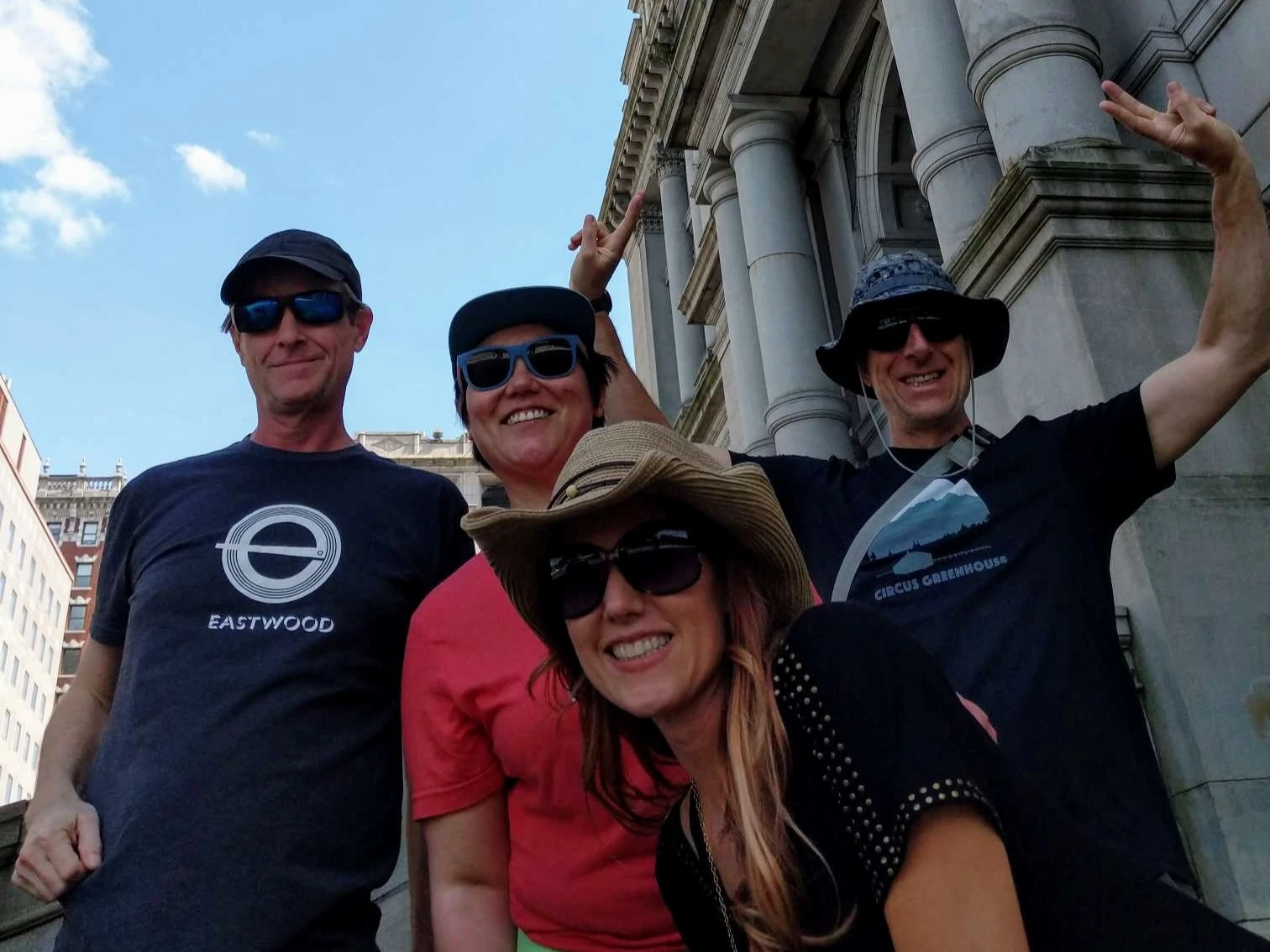 The Results:
Getting the fresh air they needed, the team at Oomph felt a sense of camaraderie after completing Urban Explorer. For many employees, this was their first time visiting Providence so in addition to connecting with their colleagues, Oomph's team were able to create memories exploring a new location together. 
By being separated into smaller teams, individuals got to learn about each other a little deeper and build cohesion throughout the wider team. Everyone at Oomph revelled in their Urban Explorer experience and felt closer by the end of the activity!
"Our distributed team was in-person for the first time in a long time and chose the Urban Explorer scavenger hunt as part of our three-day event. It was AWESOME! Wildgoose has a fantastic team, from Vanessa who handled all of our Q's prior to booking, to our facilitator, Christian, who was hilarious and helpful. Top-notch for ease and convenience, overall content, and definitely contributed to a high-energy, positive experience that our team truly enjoyed."
Connect your team with Urban Explorer, or select from our range of Team Building Activities to find the perfect activity for your team.