The Brief:
JAMPP were looking for an end of year activity to bring their remote-first team together, regardless of distance.
With around 90 participants between Buenos Aires, Cordoba, Madrid, San Francisco, Sao Paulo and Singapore, the client was looking for an opportunity to have teams share a scoreboard in the one, in-person, activity.
Friendly competition and a laid back atmosphere were essential to JAMPP's overarching goal of providing their "Jamppers" an effective opportunity to connect with their coworkers in multiple locations.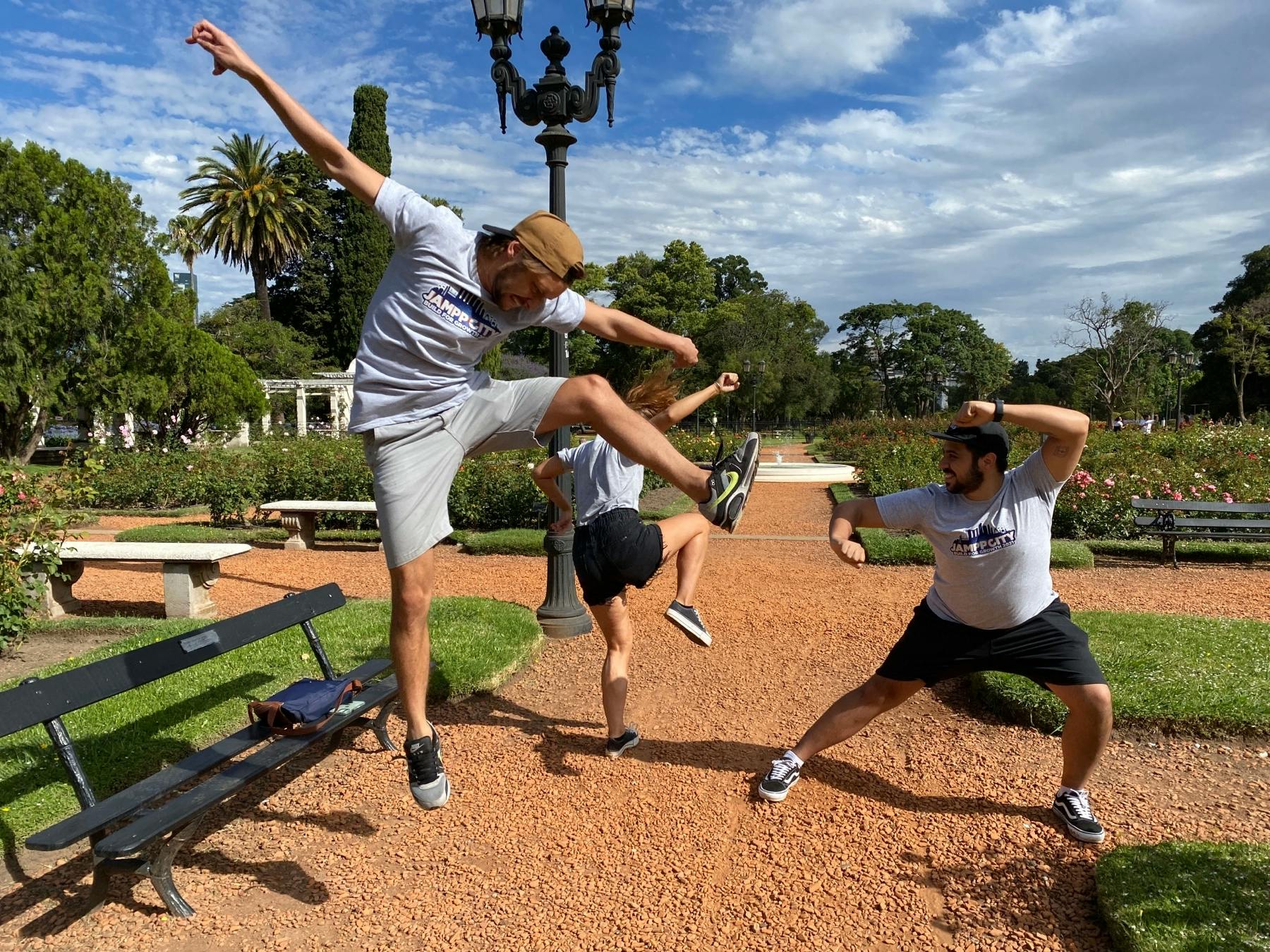 The Solution:
Our In-Person Treasure Hunt, The Ultimate, combined with our Multi-City function provided JAMPP with an interactive experience that helped foster team engagement on a global scale. 
The Ultimate was the perfect solution for the client as it provided a combination of tasks and challenges from our most popular team activities. In a sense, this activity was a wonderful sample platter of our most engaging challenges for the JAMPP team to try out. 
Our Multi-City option made it simple for the client's international teams to share one scoreboard and enjoy some friendly competition in real-time.
The Results:
The variety of challenges and the interactivity within the tasks created a memorable experience for the "Jamppers." Snapping photos within their location and seeing other teams around the world do the same, brought a strong sense of connection and engagement for the players.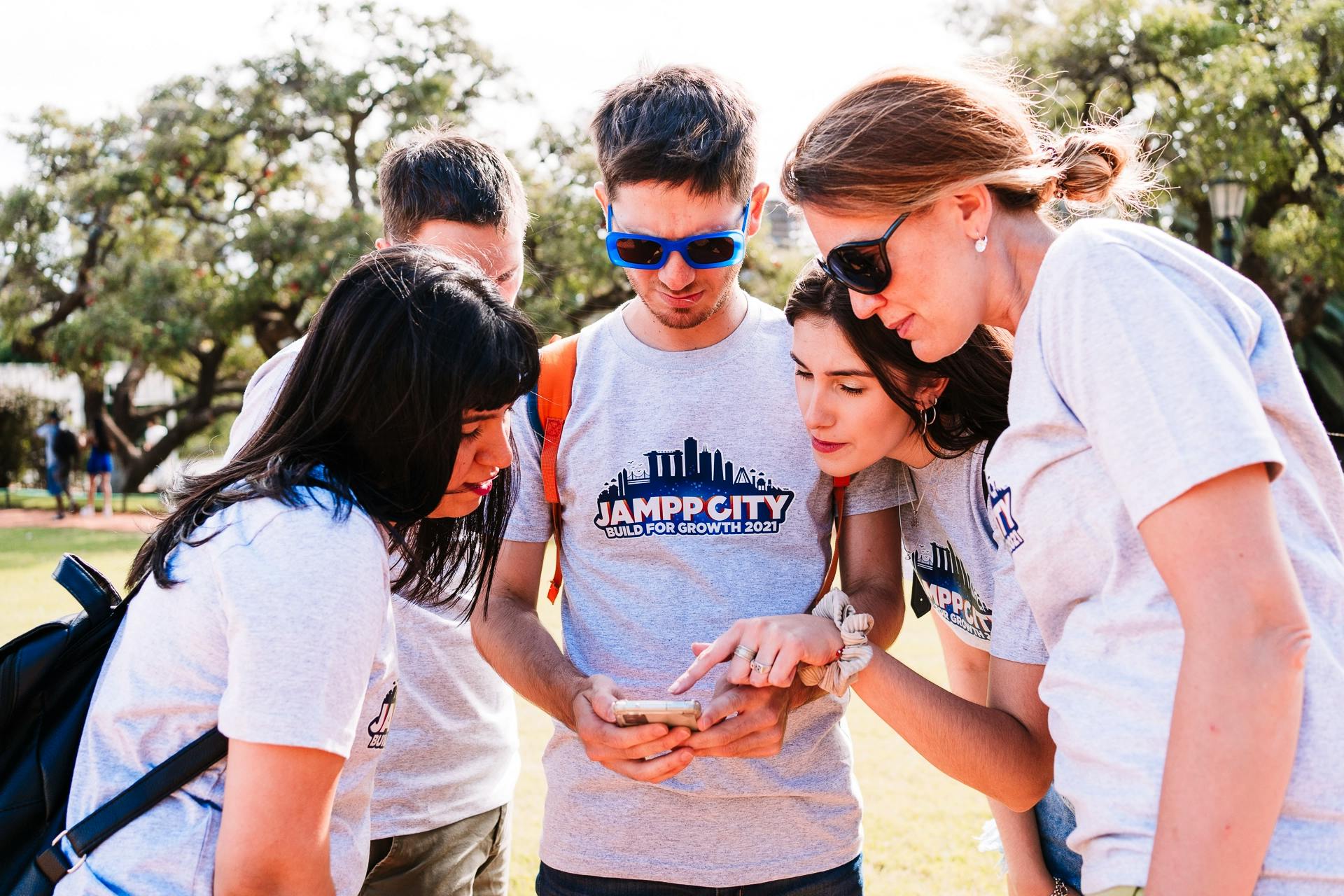 This activity created an opportunity for connecting everyone to be visible through a new lens for the JAMPP team. Challenges were seamless across all locations and provided opportunities for us as a team to adapt The Ultimate to new locations. This meant employees not only got to explore their chosen city but could watch their colleagues in other countries do the same in real-time. The client felt as though the activity was tailored to their needs and provided their team with a successful and positive experience. 
Overall, JAMPP received a memorable end of year activity that strengthened relationships within their global team and provided an enriching experience for their employees.
Learn more about JAMPP's experience via their blog post.
"We had a great experience working with Wildgoose. Ever since our first contact with them, they proved themselves very attentive and willing to help with every question we had - and believe me, we had a lot. They made sure we cleared every doubt and that we were 100% convinced with the great solution that they provided."
Connect your team with The Ultimate, or select from our range of Team Building Activities to find the perfect activity for your team.