The Brief:
Network recruitment sought out Wildgoose in search of a Virtual Team Building Activity experience to help connect and motivate their remote-working employees across three different businesses; Network Recruitment, Sheridan Maine and Network Marketing. The Virtual Team Building Activity needed to bring together 26 different employees from the three separate companies, to socialise, network and have some fun. Seeking an experience that had a collaborative yet competitive feel, we knew immediately that our Virtual Away Day would tick all of the boxes.
The Solution:
The Virtual Away Day is packed full of engaging, interactive content designed to bring teams together, encourage collaboration and motivate isolated teams. Combining photo and video challenges with multiple choice questions,, audio tasks and lots of puzzles, there were plenty of tasks to keep everybody engaged. Utilising Zoom (to make sure everybody could see each other) and our award-winning Mobile Adventures app, participants were grouped into teams of 5 and were led by a team captain. Racing against a ticking clock added a really fun, competitive element to the challenge and kept players on their toes, whilst they answered as many questions as possible before they ran out of time. 
A remote Wildgoose Event Manager hosted the Virtual Away Day and provided an entertaining briefing, hyping teams and providing all the details needed to get going and begin completing challenges. At the end of the event, an interactive finale was held, where the best photos and videos were presented back in a fun slideshow that got plenty of laughs!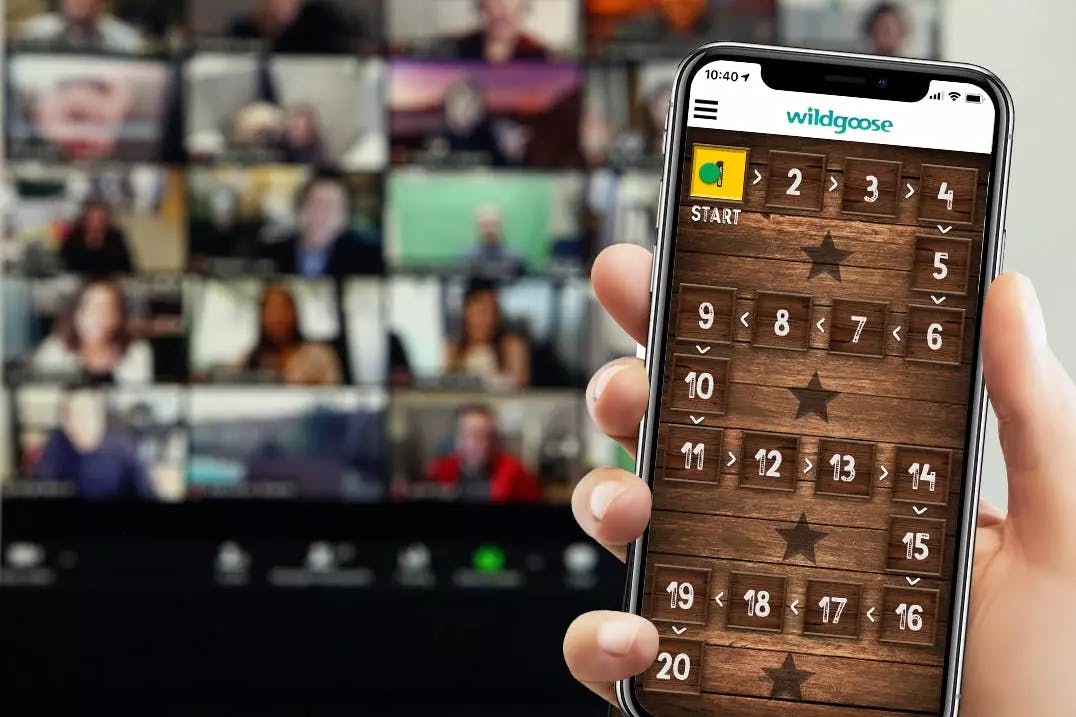 The Results:
The team photos and videos from this Virtual Team Building Activity speak for themselves, everybody had a great time socialising (virtually) and the event facilitated those social interactions that would usually take place in the office environment. Running the event virtually meant that we were able to provide the client with a flexible, budget-friendly option without compromising engagement or quality. Our remote Event Manager provided that 'human-touch' and gave the client the confidence and guidance needed to enjoy the event without being physically present.