The Brief:
Noah Media Group (NMG) is a production, distribution and technology company specialising in sports content, international documentary films and more. Following a year of isolation and working from home, they got in touch with us at Wildgoose looking to experience their first Virtual Team Building Activity.
The purpose of their Virtual Team Building Activity was to engage and motivate 20 remote employees and provide a fun, morale-boosting activity to bring everyone together. With employees ranging from senior management to junior roles, it was also very important that their game had plenty of opportunities for communication and team bonding.
After working with them to understand their event objectives and key outcomes, we recommended our Spy School: Training activity. We knew the mixture of fun content and high energy tasks in this challenge would soon get everyone talking and prevent any feelings of isolation that may have developed during lockdown.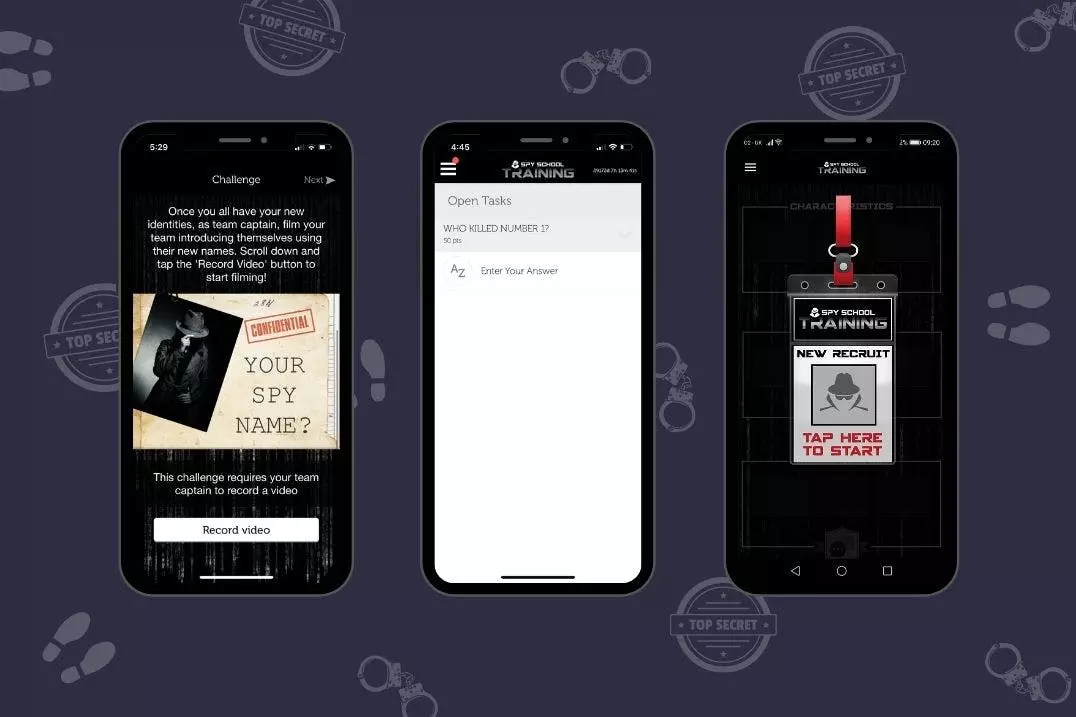 The Solution:
A fantastic yet engaging challenge, Spy School: Training sees teams on a virtual mission against the ticking clock! With three levels of puzzles and hands-on, creative tasks (including lip-reading and code breaking), it's the perfect team activity to increase collaboration and strengthen social bonds in any virtual workplace.
To kick off their event, the NMG group were briefed (remotely) via Zoom before being split into teams of 5-6 players with their nominated team captains. Using video conferencing and our award-winning Mobile Adventures app, the teams were required to examine evidence and problem solve in each level in order to earn their spy training badges. The mixture of photo and video challenges and questions encouraged players to interact with one another and provided plenty of fun competition. Lastly, they were challenged to use the clues and information they had collected throughout the game to identify who killed Agent Number 1. A great use of everyone's observational skills!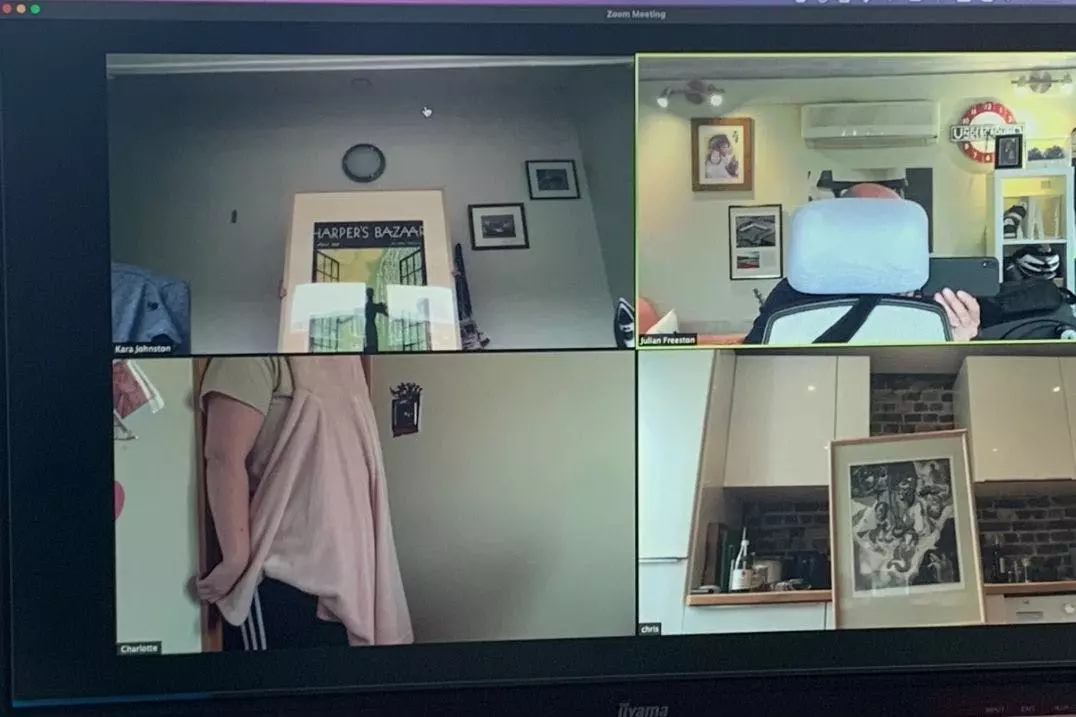 One of our talented Wildgoose Event Managers hosted this Virtual Team Building Activity, providing a top-secret briefing and intelligence about the mission. They were also on hand to answer any questions the teams had during the game. At the end of the challenge, everyone was gathered in the main virtual meeting room where the winning spy team was announced and the best photos and videos were presented in a hilarious finale!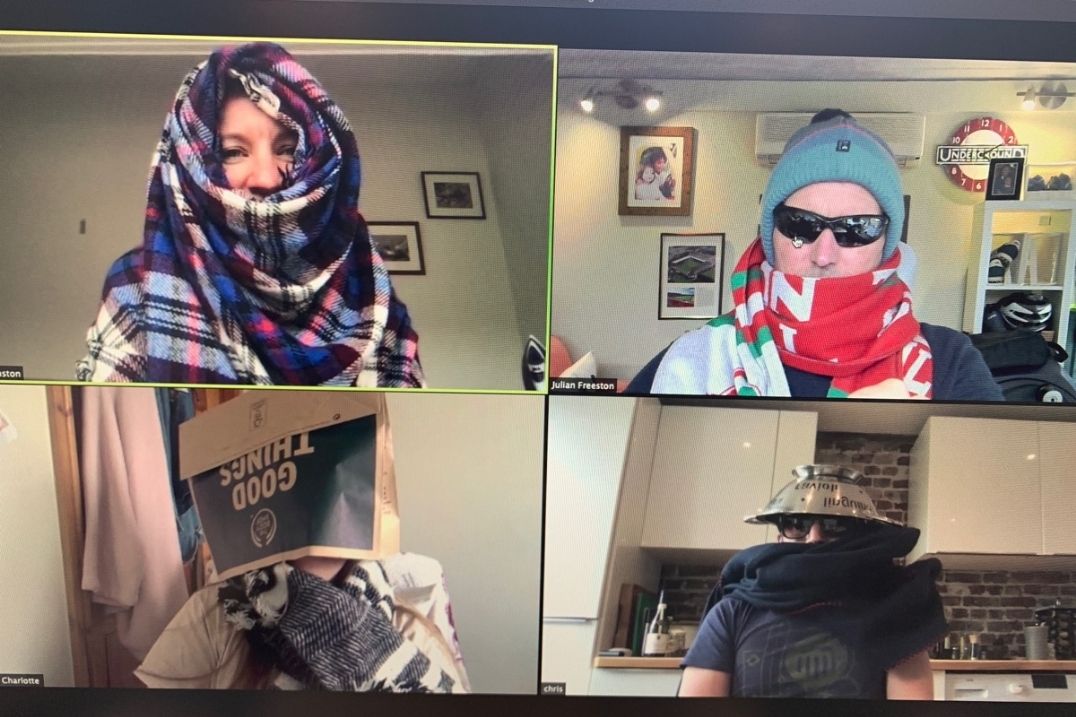 The Results:
Now more than ever, we understand the impacts of isolation on remote employees so when Noah Media Group came to us seeking a flexible solution for their team, we were more than happy to help. Our remote Event Manager was able to provide plenty of laughs and human interaction whilst our interactive technology meant everyone could take part from the comfort of their home or office.
Off the back of their Spy School: Training activity, the feedback we received from the Noah Media Group was extremely positive. 100% of the participants said they felt uplifted and energised from taking part, and they all thoroughly enjoyed the social elements after a long period of working remotely.
Employees of all levels were able to get involved and they felt more cross-departmental relationships were formed. Having never invested in a Virtual Team Building Activity before, they told us their expectations were exceeded and their objectives to socialise, motivate and bond as a team were all met.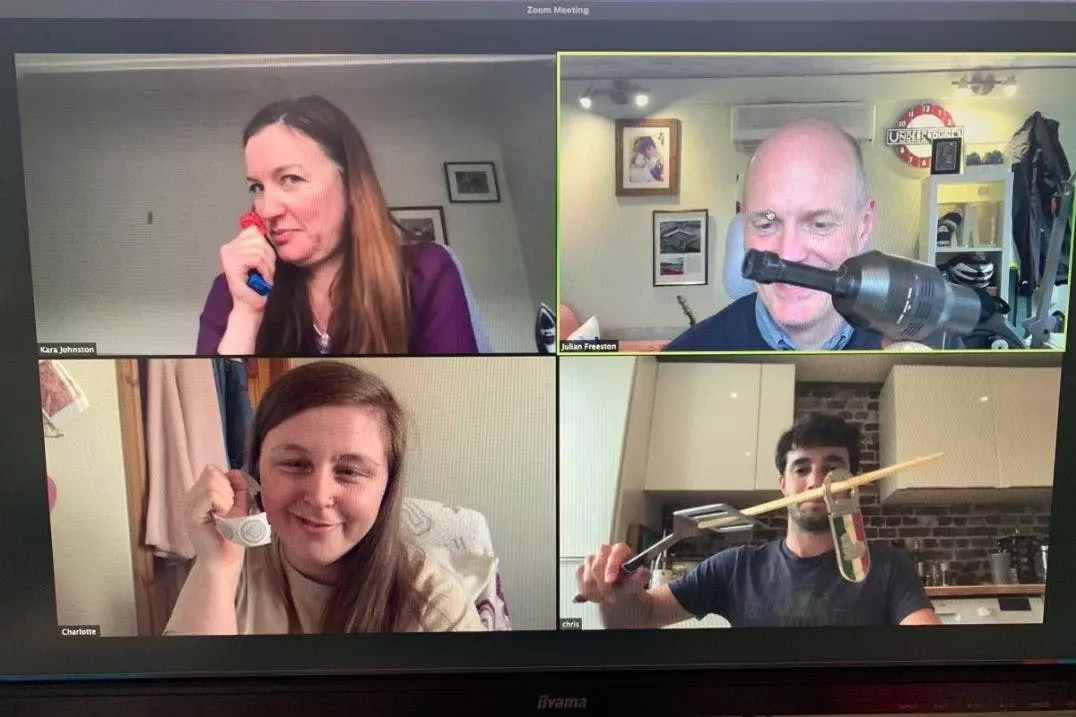 "We had great fun, and we've had glowing feedback from our teams. The facilitator made us all feel welcome and comfortable too. Thank you for a great afternoon, we'll be booking again soon!"
- Noah Media Group, 5 stars on Trustpilot