The Brief:
Wildgoose was approached by the destination management company, Tourism Australia who asked us to create a custom Team Building Activity to showcase the country and all it has to offer as a holiday destination. The game would be used at a showcase event run by Tourism Australia in partnership with Emirates (the airline), with the objective of educating travel agents about Australia and encouraging them to recommend it when speaking to clients.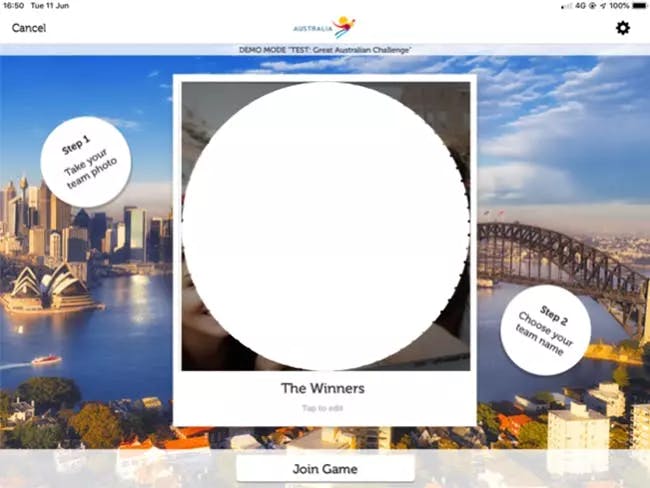 The Solution:
Our creative team worked with Tourism Australia and Emirates to produce a customised quiz called 'The Great Aussie Challenge' which was packed full of fun Aussie-themed trivia, multimedia tasks and educational content designed to sell Australia as a destination. 
The game itself was split into two sections – on the first game screen teams had to answer questions hidden within sequential GPS hotspots, which on completion – would power the plane to fly across a map of the world. Once the plane had successfully reached Australia, a gold star hotspot appeared which once activated would unlock a brand new game screen.
The second game screen depicted a map of Australia split into sections. Each section of the map acted as a hotspot with further interesting Australian-themed content and challenges about the respective regions for teams to complete in exchange for points.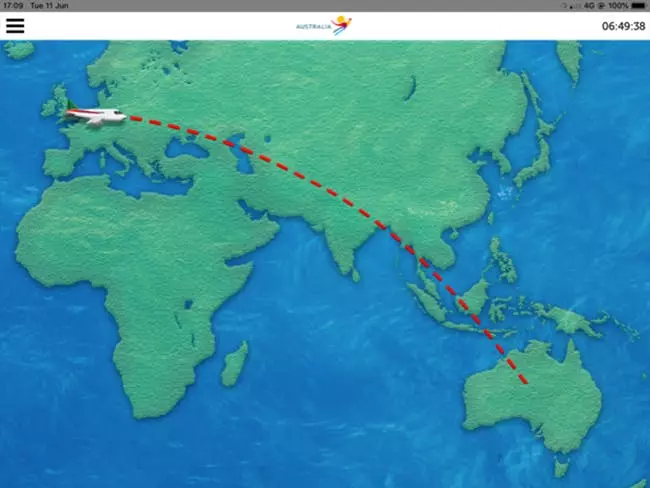 The Results:
The 80 delegates at the showcase event were split into 20 teams to complete the activity. Amongst the game content provided by Emirates were a number of feedback steps to measure the success of the activity. Incredibly, 100% of participants said that they would be more likely to recommend Australia as a holiday destination as a result of the Great Aussie Challenge with a further 95% saying they were blown away.  A wrap-up session at the end of the activity was hosted to announce the points for each team and crown the winners, who were given free plane tickets to Australia, kindly donated by Emirates Airlines!