The Brief:
Thomsons Online Benefits approached Wildgoose looking for a gamified solution that could be used to deliver their 'Pinkathon' (their own branded hackathon); a series of three full-day conferences delivered to over 500 people at their head offices in London, Cluj and Singapore. Thomsons Online Benefits are a technology-based employee benefits company, their digital platform Darwin™ allows employees around the world to manage their company benefits. Thomsons were looking for an interactive, technology-based solution to shake up their traditional conference format and add a competitive edge to their events. The objectives of the three 'Pinkathon' conferences were to reinforce a culture of collaboration within the business, whilst engaging them with a future as Mercer and most importantly, unite the company around their core business purpose which is to Change benefits. For good.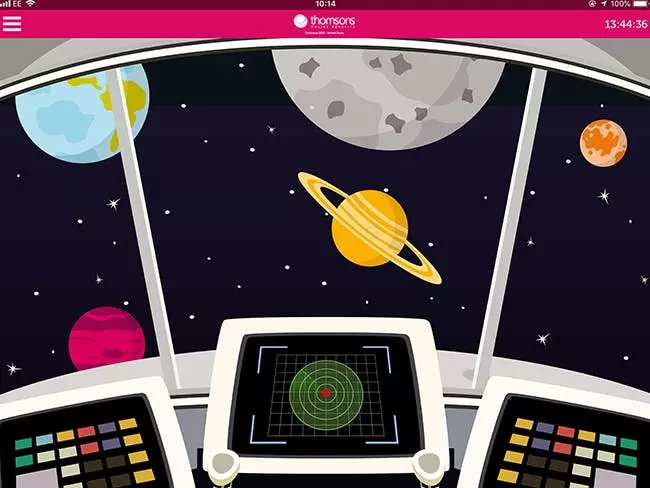 The Solution:
Wildgoose and Thomsons came together as part of an end-to-end collaborative process to design a completely unique concept for the Pinkathon conferences, that not only reflected the client's unique brand identity but also aligned to the 'Change benefits. For good.' message. The company uses a well-known quote 'if you're offered a seat on a rocketship, you don't ask which seat, you just get on', and this formed the inspiration for the game concept, centered around a rocketship. The game depicted a rocket journeying through space to a selection of planets, with each of the planets representing a different key stakeholder.  These included:
Darwin Users
Client
Mercer
The Ecosystem
Thomsons People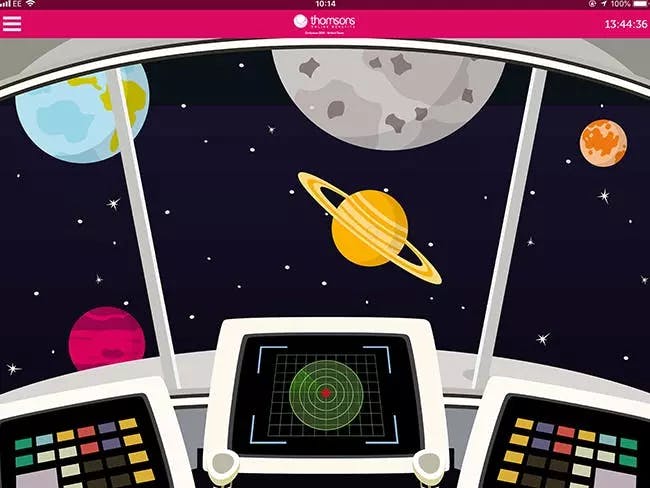 The 'space travel' concept was reflective of the explorative journey that Thomsons' leadership team wanted the conference participants to embark on, and formed the basis of the games entire design. We worked collaboratively with Thomsons in-house graphic design team to create the 'Thomsons Universe' – a series of custom game screens depicting the key stakeholders as different planets.
Teams had to unlock each of the planets in the Thomsons Universe using image recognition technology. Once a planet was unlocked, a new map was released for teams to explore. Within each of these secondary maps were a series of triggers that teams needed to locate in order to unlock the tasks and challenges related to one of the five focus areas.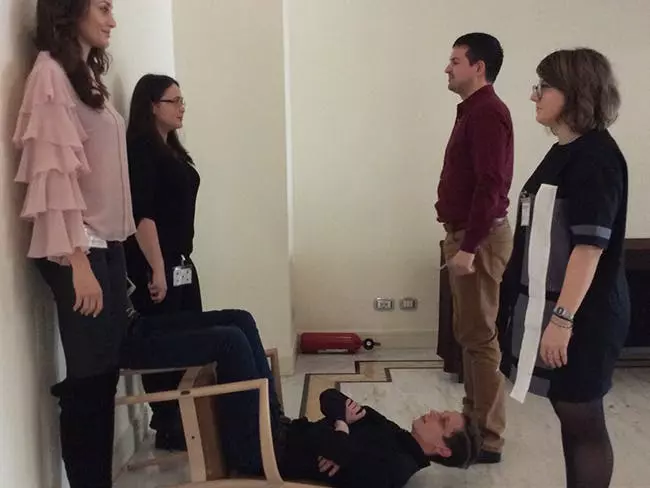 Both indoor and outdoor multimedia challenges were used in the activity to break up the day and keep the delegates engaged from start to finish; including tasks where teams had to engage with members of the public and interview them about their employee benefits packages.
As well as creative challenges, a series of informative video content and information was provided to us by the client, which our team turned into a variety of interactive challenges and activities for participants to navigate and complete. As teams made their way through the Thomsons Universe, their main objective (other than to score as many points as possible) was to create a storyboard, focused on the information they gained, to aid them in their final challenge; to get creative and shoot a 90-second video about how Thomson's Change Benefits. For good. Each team was then given the opportunity to vote for their favourite video submission, with the most popular being used to represent their location.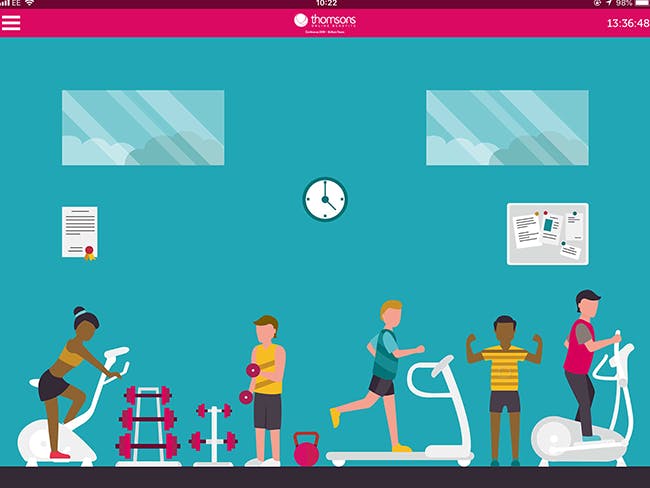 The Results:
The content created by employees during the conference provided Thomsons with insightful feedback and ideas, used to facilitate meaningful and relevant post-event discussions between their leadership teams. The feedback received from each conference was excellent and employees overall engagement with the conferences surpassed expectations. One hundred per cent of participants said that they felt they knew their colleagues better as a result of the conference – with highlights including the interactivity of the sessions, and the blend of practical and theoretical learning to reinforce Thomson's Change Benefits. For good. ethos.